This was my first time at Big Bear so I wasn't really sure what to expect in terms of the course. I heard a lot of negatives about the course, but I quickly learned it was because they had some very pedally stages last year that weren't too fun. I thought the trail terrain was similar to Northstar with the hard pack, roots, rocks and blown out turns, it was just a milder version.
I had a blast preriding the stages, but I only got to do them one time because of the lift lines on Friday and Saturday. I was lucky enough to have Janea showing me around since I had never been there. We ran all of the stages in order and decided since it was so hot, to call it a day and do one more run on Saturday before we started the race at 4:00pm.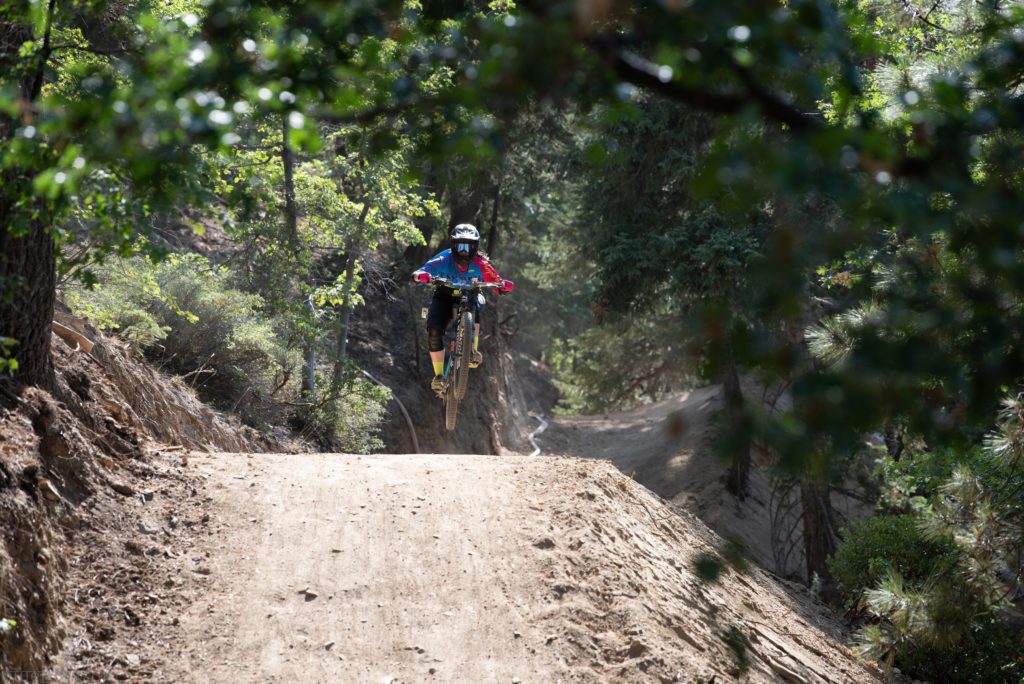 I quickly learned that racing at the end of the day turned out to be very difficult for me. I am such a morning person and like to send it first thing in the morning, but starting the first stage at 4pm was very hard. I ended up cramping harder than I have ever cramped in my life on the first stage, I had to sit down for most of the stage because the foot cramps were so bad.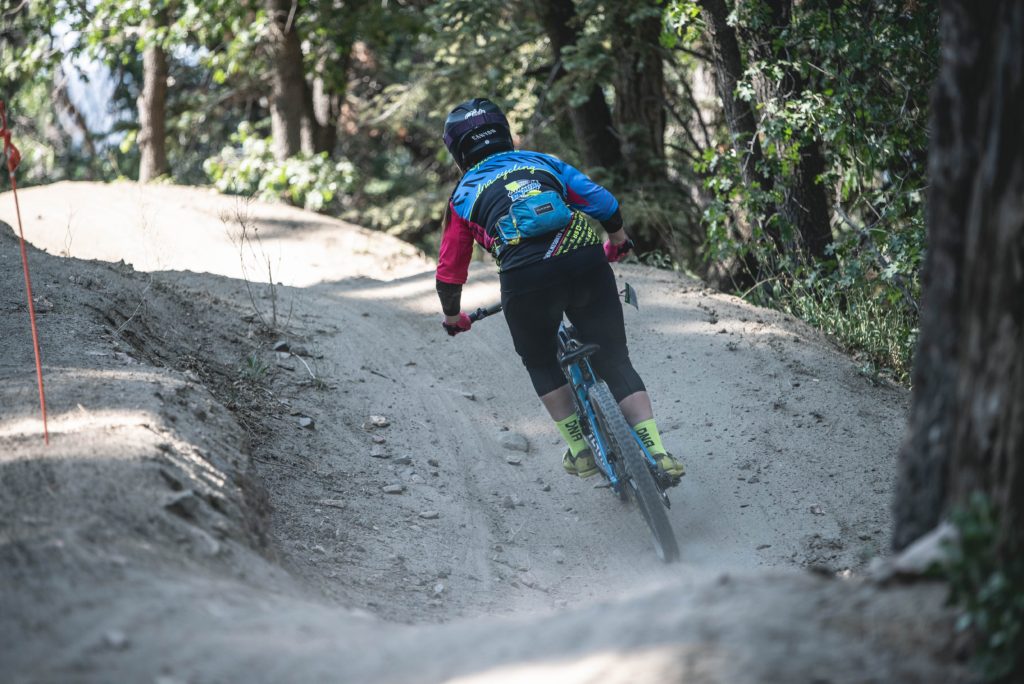 Climbing to stage 2, was HOT! We were pretty much climbing in the  hottest part of the day, but luckily we had some good company. Also Essence's dad Steve gave me some sunflower seeds to get some sodium and help with the cramps. Stage 2 was the infamous miracle mile DH stage. It's pretty fun, flowy with some roots and tight turns. I was so confused with the lighting since we had been practicing during the day that when it came to the evening race, I missed a few of my turns because the shadows were so different.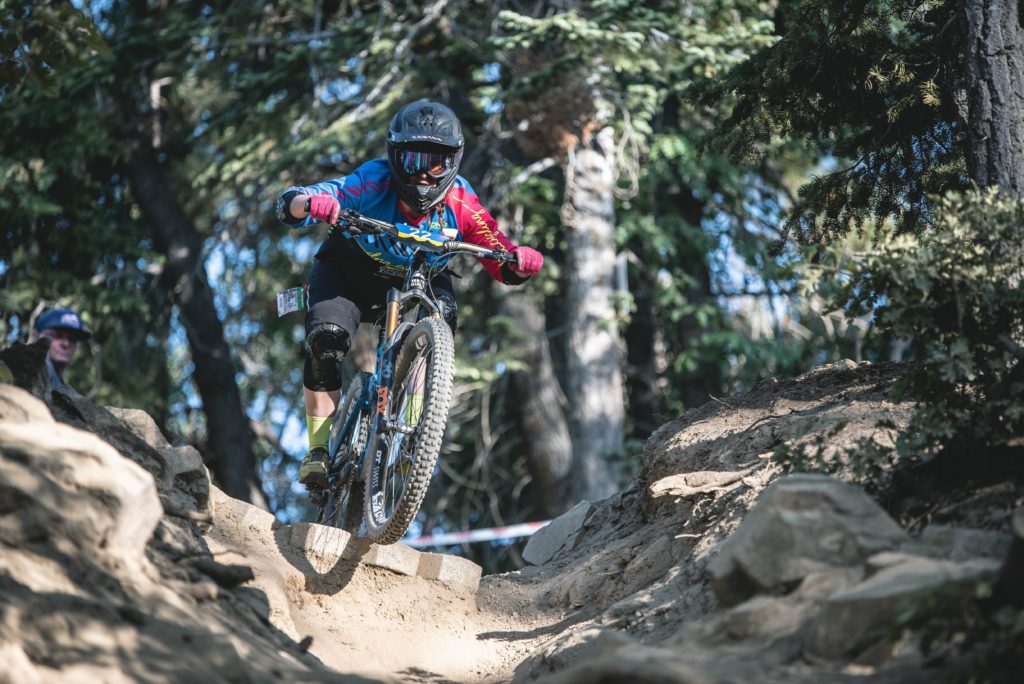 I was glad to have the day done and stoked that we started the next morning at 7:00am. We started stage 3 and I was feeling much better!! I knew that stage 4 and 5 were going to be my stages because they were super pedaly and the majority of the girls at this race were more suited for the dh stages. I hit stage 4 and picked up some time, which I was stoked for. Then we lined up for stage 5, the last stage of the day. I knew this was going to be my favorite stage because of the loose, rocky pedaly sections. I was about halfway through and I freaking flatted. I knew that this was a long stage but I figured it would take more time to stop and fix my tire than to try and ride it out. So I rode out the rest of the stage on the flat, I was devastated to say the least. I got to the end of the stage and tried to fix my tire with the Dynaplugs so I could ride back to the venue, but there were far too many holes.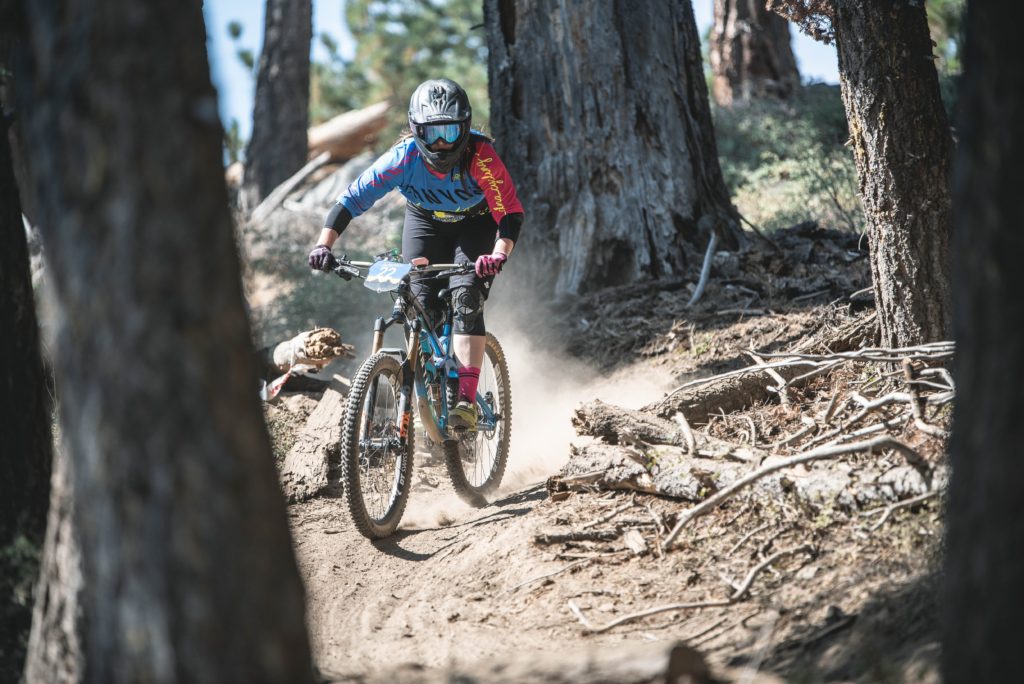 Some races just aren't your race, all you can do is learn and move on. Note to self, no more exo casings, only DH! 🙂 I'm looking forward to racing Northstar in a few weeks!