This past weekend was in the Mendocino forest. It was so gorgeous, we had the sun the whole weekend!! When we came up for the pre-rides it was foggy, so the sun was a nice surprise.
We got to town Thursday right at dinner time so we set up camp and ate our food, then we played tourists for the night. We went to the famous Cowlicks Hand made Ice Cream where I got the Mushroom icecream (my absolute favorite!), and Brian and Dillon had the Raspberry Chocolate Chip which tasted like dark chocolate covered raspberries!! Then we headed off to the Glass Beach. The glass beach was created from years of dumping garbage into an area of the coastline from 1907 to 1967. It's pretty gorgeous to see it in person, and it's a little crazy to think it's all trash!!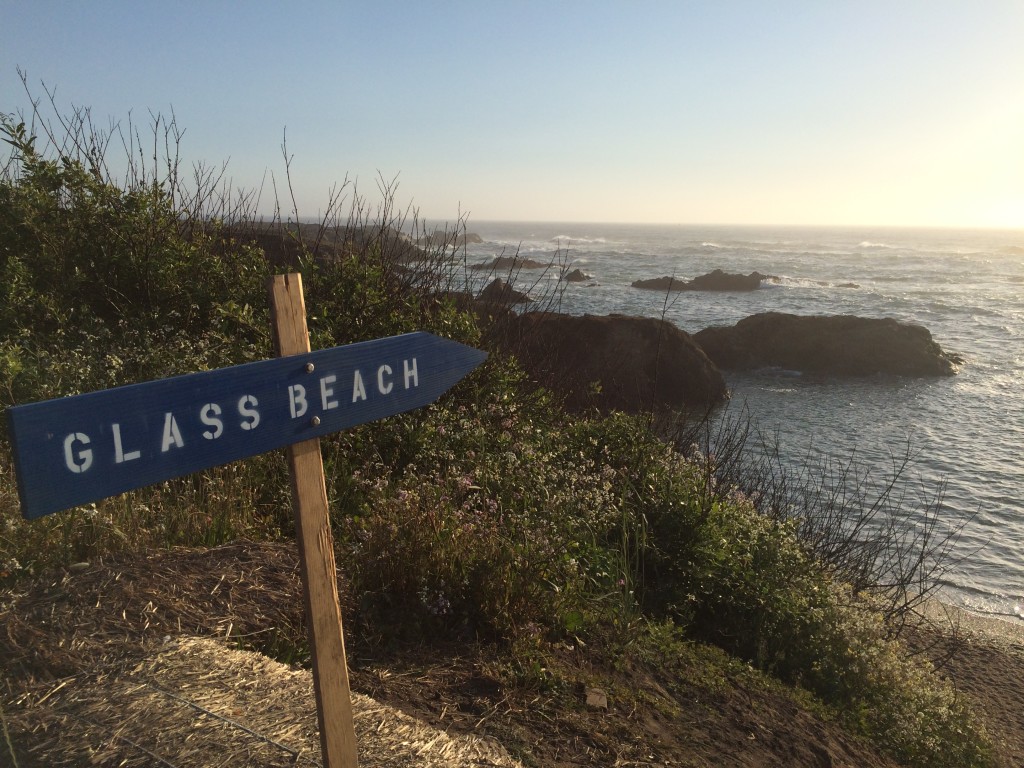 Friday was pre-ride day, we had the pleasure of riding with Mr. and Mrs. Fitzy and got to show them some of the trails, the forest is so big there really wasn't a way to see all of the segments for the whole weekend. Even though we were able to pre-ride some of the trails, it's still hard to remember which one is which. They are all pretty narrow and had a lot of trees you had to watch out for, they would grab your bars and shoulders really quick and the fall down the hillside was pretty long in most sections!!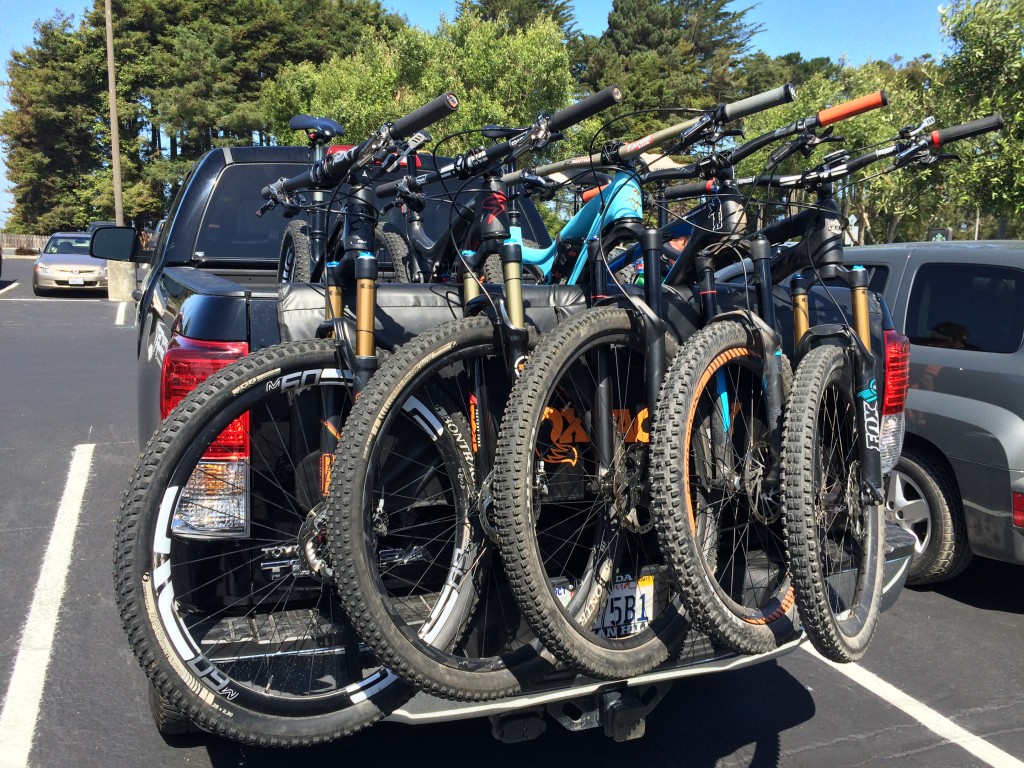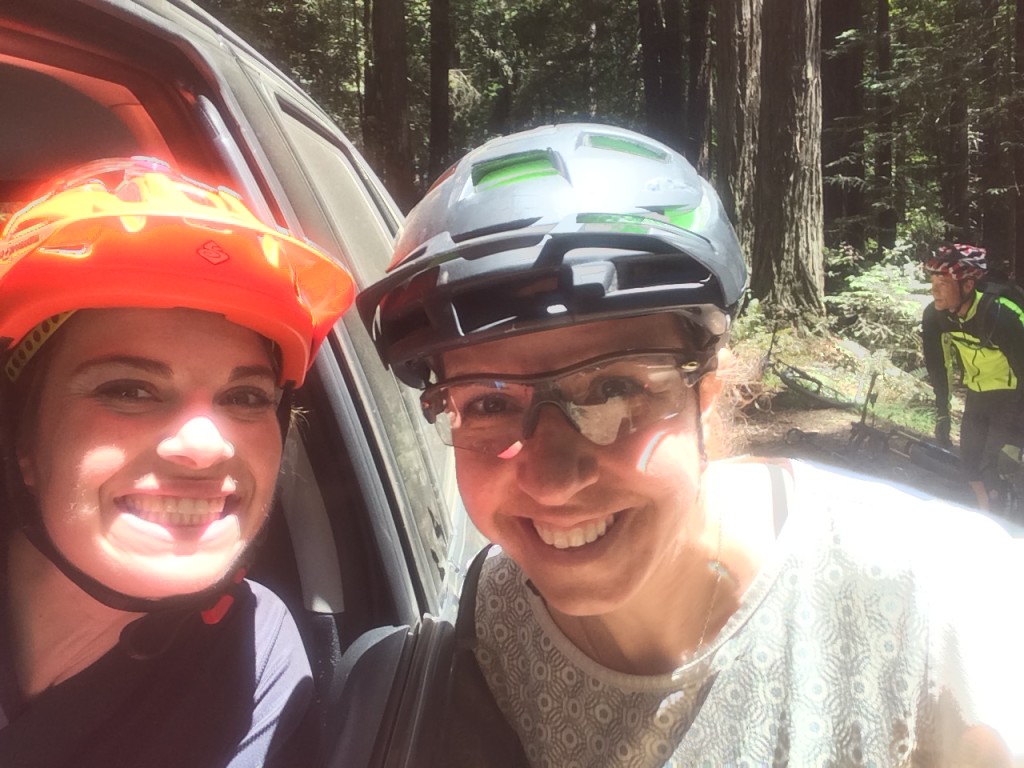 Day 1 we were ready to race, it was kind of anti-climactic as they said we would start at 9:00, there wasn't anyone to tell us to go so people were just riding off to start the race. We started out with about an hour climb to get to the first stage. The first stage was on Manly, which was pretty fun! It was one of the longer stages from the weekend and had a few things you needed to watch out for, I ended up off the bike running on this stage as I seemed to be in the wrong gear which continued all day! I was such a goober! Brian and Dillon both had crashes on this segment, I think they both really wanted the Rabobank KOM on that stage. 🙂
Next we rode over to Stage 2, Moto. This was a super fast and fun downhill run, it was wide open all the way to the finish. This stage I rode blind and definitely held back quite a bit not knowing if there were any water bars that could kick me…I should have just pinned it!!! From here we rode over to Purple Skirt, this was my Favorite trail!! I told Stosh to watch out for a straight-a-way as you would do a super tight right hand turn and not to blow through the corner….Well I didn't follow my advice and I missed the damn turn, I was having way too much fun going fast! HAHA!! I ended up having one of the faster times on that stage even though I had to get off and run back up to the trail..Dang it!! The last stage of the day was Casper, it was another stage that I ran blind. It turns out I was never quite in the right gear all day long and ended up off and running a couple of areas in this stage too. After day 1, we had done just under 5000 ft of climbing and about 29 miles. After day one I was in 3rd place, but only by 4 seconds to Lauren and 8 seconds in front of Caroline. It was a pretty fun and tiring day!! We headed back to our killer house that Rabobank sponsored for the night.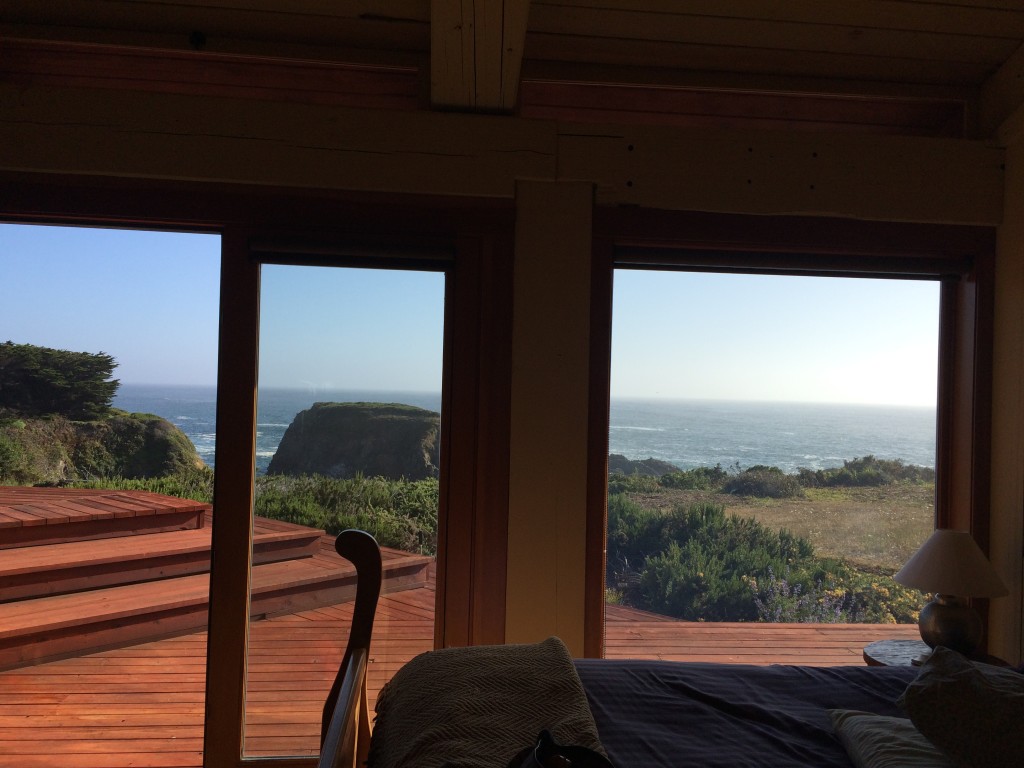 The view from our room!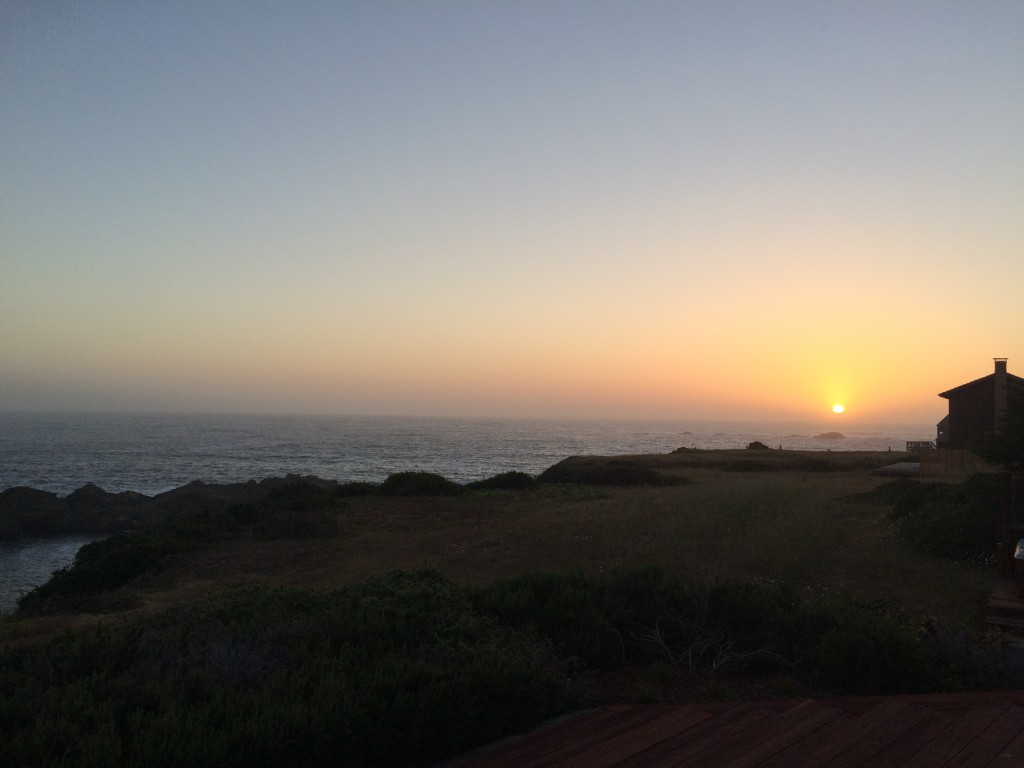 The sunset from the deck
Day 2 started with one of the tightest stages out there, Forest History. Dumb dumb do do here was immediately off the bike in the wrong gear and had to run up the first steep pitch, I was in the totally wrong gear and didn't want to break my chain. Doh! I got back on the bike and pedaled as fast as I could trying to make up some time, I made all of the super tight switchbacks, which I hadn't in the practice runs, so I was stoked on that. Then I was just so excited I was going a little too fast and my back tire slid off the trail, so I just had to point the bike off the single track to avoid crashing..I again had to get off and run back up to the single track. We then headed over to Big Dipper, that trail was super fun, but the climb out was hot and steep! After that we went over to Hi Chutes which was another one of my favorite trails, super fast and wide open!! When we were pedaling out, I heard some people down at the river and went down to check it out, there was an awesome little swimming hole so I didn't hesitate to jump right in!! It was a hot day out there. After the girls, Karin and Monika and I hung out for a bit it was time to climb all the way back up to the cars. Day 2 finished with just under 5000 ft of climbing and about 29 miles again!! So we were pretty close to 10k and 60 miles for the weekend, it was pretty stellar!


Overall it was a super fun weekend of riding trails that are totally different from what we ride. They are challenging in a way that you have to ride smooth and slower and not make mistakes. Clearly, I made a ton of mistakes, but I didn't have any crashes so that was good! I ended up 5th on the podium for the weekend, not too bad considering all of my mistakes. Megan and Abbi were on point this weekend totally killing it and Lauren, Caroline and I were pretty close together time wise. Brian ended up on the top step for the weekend with a pretty solid gap behind him. He is absolutely destroying the field this year, I am so pumped for him!! Dillon ended up just off the podium in 6th place in the pro men's field in a pretty stacked class, this kid is going places!!!! My teammate Evan made the podium in 3rd place, and Anker had his second podium for the season in 2nd place!! 🙂