Well since we last talked, I have unfortunately been diagnosed with Epstein Barr aka Mono, which is relieving to know what's been wrong with me for the last couple of months, but at the same time EXTREMELY DISAPPOINTING because I'm going to be out for a while. It's time for me to really listen to my body, rest and recover. There isn't anything that can be done to make epstein barr go away except for REST, REST, REST. Those of you that know me, know that this isn't going to be an easy task! 🙁
So I got to be a spectator at Battle Born this year, which is a real bummer since this is my second home town and I really love this course a lot. Last year I ended up in 2nd and really wanted to make that a #1 this year, I guess that will have to wait!
I packed up my chair and went over to the different stages to watch the Brian and Dillon go through the course. Steve wasn't racing either, so he drove me around all day in his SUPER AWESOME Toyota 4Runner!
First we went over to stage 5 and watched everyone go through the rock garden. Brian and Dillon looked super smooth through here! This is my favorite stage, I would have preferred to be racing it! LOL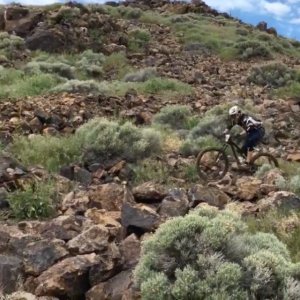 Next we went over to where a couple of the stages meet and I just sat and waiting in the wind, which was super gnarly this year! I guess you have to decide, would you rather have wind or heat?! I'm not sure which is worse, probably the wind as it sucks your time. Scott decided he wanted to take a break, so he came and hung out with me!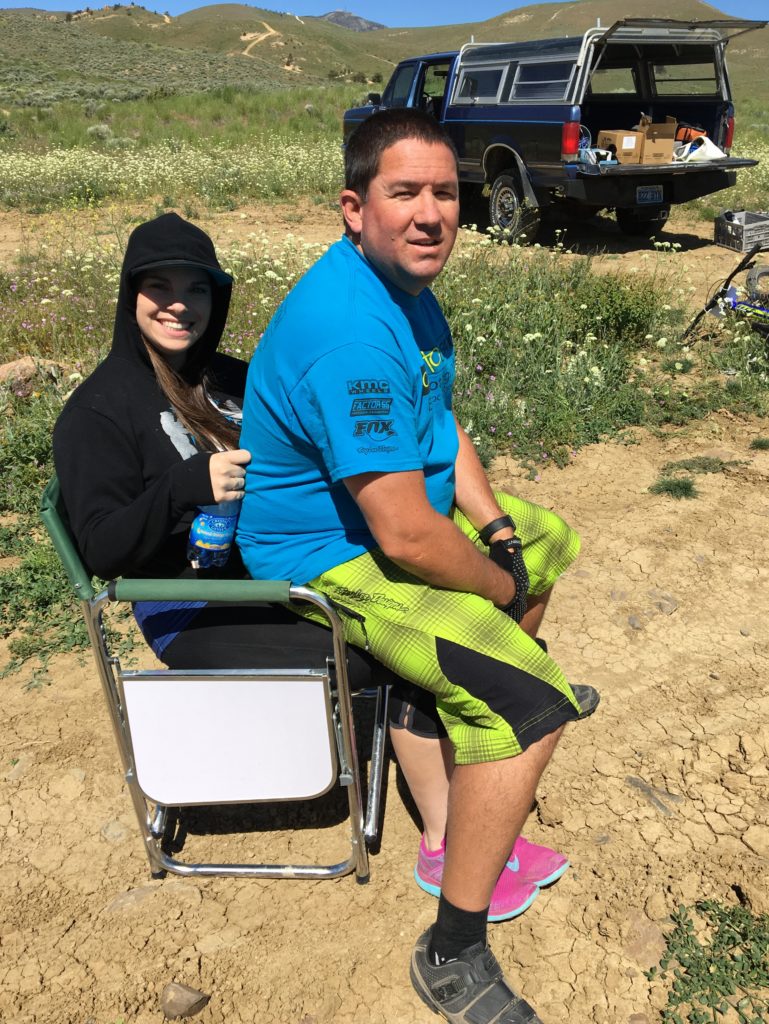 Brian had a rough day with a crash and some mechanicals and ended up having Micah help him fix his bike so he could finish the race, but he still managed a Top 10 finish in 8th place!